How To Choose Concrete For Your Driveway In Del Mar?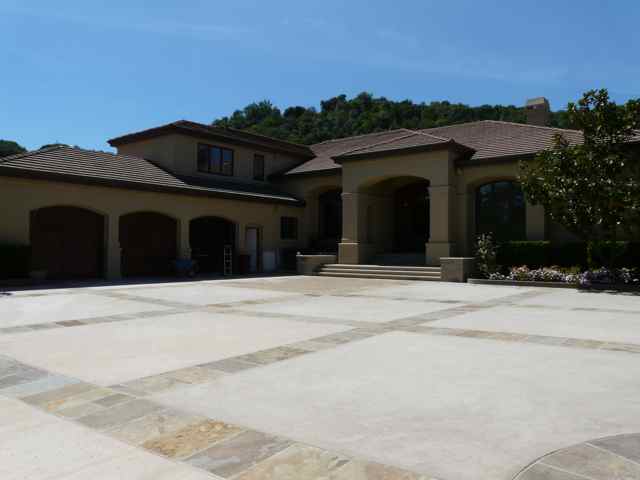 Paving a driveway is a significant investment that requires careful deliberation. Out of all the available materials, concrete has emerged as a standout choice for many homeowners. Here are seven reasons why you should consider concrete for your driveway.
Concrete is renowned for its exceptional durability and strength. It can withstand heavy loads, making it an ideal choice for homeowners who park heavy vehicles in their driveway. Its impressive resilience also allows it to resist the impact of adverse weather conditions.
Concrete driveways require minimal upkeep. Simply sweeping and rinsing off dust and debris will keep your driveway looking fresh. For stubborn stains, a power wash is usually enough. Moreover, with concrete, you don't have to worry about constant resealing as with asphalt driveways.
Concrete is far from a one-size-fits-all solution. It offers a myriad of design possibilities ranging from stamped patterns and color pigmentation to polished finishes. This versatility means you can customize your driveway to complement the exterior design of your home.
While the upfront cost of a concrete driveway may be higher than other materials, its longevity makes it cost-effective in the long run. Considering its minimal maintenance requirement and durability, you'll be saving money over time.
A well-designed concrete driveway can significantly enhance the curb appeal and overall value of your property. It provides an attractive, welcoming path to your home that potential buyers will appreciate.
Unlike asphalt, concrete reflects light, making your driveway brighter at night. This increased visibility can enhance safety and security around your home.
Concrete is a sustainable choice for your driveway. It doesn't require regular replacement like other materials, reducing the overall environmental impact. Additionally, concrete can be recycled, further contributing to its eco-friendliness.
FAQs
How Long Does A Concrete Driveway Last?
A well-installed concrete driveway can last up to 30 years or more with proper care and maintenance.
Is It Possible To Install A Concrete Driveway Myself?
While it is technically possible, installing a concrete driveway is a complex process that requires expertise. It's advisable to hire a professional to ensure a quality job and prevent future issues.
Does A Concrete Driveway Require Sealing?
While not strictly necessary, sealing a concrete driveway can enhance its appearance and lifespan. Sealers protect against stains, weather damage, and color fading.
Conclusion
In conclusion, choosing concrete for your driveway is a decision that combines aesthetics, functionality, and sustainability. Its impressive durability, design versatility, and cost-effectiveness make it an appealing option for homeowners looking to invest in a long-lasting solution for their driveways. For more information, contact Concrete Contractor Del Mar at (858) 314-3534.