Ways To Give A New Look To Your Home By Using Concrete In Del Mar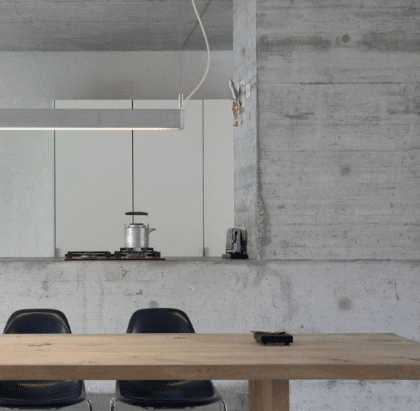 Concrete can be a great way to give your home a fresh new look. Here are seven ways you can use concrete to revamp your home:
Stamped concrete is an excellent choice for sprucing up the interior of your home. With its unique texture and color, it adds instant visual interest to any room, from living rooms to bedrooms.
Concrete countertops have become increasingly popular in recent years, especially with their versatility and durability. Not only does it look great as a kitchen counter or bathroom vanity, but you can also customize the shape, texture, and color for something truly special and unique.
Using concrete to upgrade your walls can give them a modern look. Whether you're painting the concrete or leaving it in its natural state, adding some architectural accents will instantly refresh any room.
Fireplaces are often one of the first features guests notice when they come into a home, so why not give it an eye-catching update? Consider installing concrete tiles or painting the existing surface for a dramatic change.
Concrete sinks can be both visually appealing and functional additions to any bathroom or kitchen. You can customize the shape, color, and finish of your sink to suit your style while still providing all the durability of concrete.
Add an elegant touch to your home's entrance with stamped concrete walkways. You can choose from a variety of patterns and colors to make sure your outdoor area looks its best.
Want to add some fun seating areas to your backyard or patio? Concrete benches, tables, and other furniture pieces are the perfect way to do just that. These pieces will maintain their beauty even after years of use in all kinds of weather conditions.
FAQ's
What Material Looks Good With Concrete?
Concrete looks great with natural materials like wood, stone, and metal. It can also be used alongside glass or acrylic to create a modern look.
How Do You Make Concrete Shine Like Glass?
If you want to make your concrete shine like glass, there are a few different methods. You can use commercial products designed specifically for this purpose, or you can try polishing the surface with an orbital sander and progressively finer grits of sandpaper.
Does Concrete Need To Be Sealed?
Yes, it's recommended that you seal your concrete surfaces in order to protect them from staining, weathering, and wear. Choose a sealer based on the type of finish and application you have in mind. There are many types available that provide different levels of protection and glossiness.
Conclusion
It is easy to see why using concrete is a great way to give your home a fresh new look. With so many ways to use it and customize it, you are sure to find the perfect solution for your space. For more information, contact Concrete Contractor Del Mar at (858) 314-3534.