Ways To Use Concrete To Transform Your Old Backyard Into A Stamped Patio In Del Mar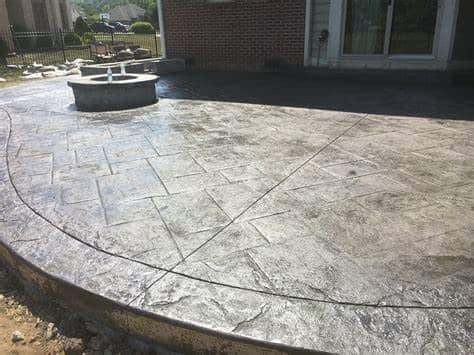 Your backyard can be more than just a patch of grass. Imagine an inviting patio where you can host family barbecues, play with your kids, or enjoy a quiet evening with a book. With the right ideas, you can transform your backyard into a captivating outdoor retreat using stamped concrete. Stamped concrete offers the beauty of high-end materials like stone, brick, or wood, but without their cost and maintenance. Here are five innovative ways you can use stamped concrete to revolutionize your old backyard into a patio haven.
Opt for stamped concrete that imitates the texture and color of natural stone for a realistic pathway. This technique not only looks aesthetically pleasing but also adds a sense of direction in your backyard. You can choose from a wide range of stone types, from cobblestone to flagstone.
For a warm, rustic feel, design a stamped concrete patio to resemble wood. It gives you the appearance and feel of a wooden deck without the hassles of maintenance. You can even select from different types of wood grain imprints and stains.
A fire pit can be the centerpiece of your backyard where friends and family gather for a heartwarming conversation. Construct the fire pit and its surrounding area with stamped concrete to enhance the aesthetic appeal and add a touch of elegance.
There's something timeless about brick patios. Opt for a brick pattern for your stamped concrete to create a traditional and cozy ambiance. You can select from a variety of colors, from earth tones to vibrant reds.
If you have a pool, the area around it can be a fantastic place to relax. Stamped concrete can offer a stylish, non-slip surface that's safer for wet feet while offering an opulent aesthetic.
FAQs
How Long Does A Stamped Concrete Patio Last?
With proper care and maintenance, a stamped concrete patio can last up to 25 years or more. Sealing it every few years can enhance its longevity.
How Do I Maintain My Stamped Concrete Patio?
Regular cleaning with a gentle detergent and water, along with resealing every 2-3 years, can keep your stamped concrete patio in top shape.
Can A Stamped Concrete Patio Withstand Extreme Weather?
Yes, stamped concrete can withstand harsh weather conditions. However, sealants are recommended to protect against water damage, UV radiation, and color fading.
Conclusion
Transforming your old backyard into a stamped concrete patio opens up a world of aesthetic and functional possibilities. The adaptability of stamped concrete allows you to craft an outdoor space that mirrors your style and needs, from a rustic wood deck for family dinners to a chic pool deck for sunny lounging. Apart from the enticing visual appeal, a stamped concrete patio also offers durability and ease of maintenance, making it a smart investment for your home. With these five ideas and an experienced concrete contractor, your backyard can soon become the ideal outdoor retreat you've always desired. For more information, contact Concrete Contractor Del Mar at (858) 314-3534.